Welcome to Nautical Services Heusden
The Nautisch Centrum Heusden (Nautical Services Heusden) is located on the more than 100-year-old Verolme wharf on the edge of the old fortified town of Heusden.
In addition to winter storage, Nautical Services Heusden has been carrying out full or partial refits in this area for almost 20 years with the help of a whole range of specialized water sports companies such as yacht painters, ship engine specialists, ship electronics installers, metalworkers, ship carpenters and upholsterers. A yacht brokerage and a water sports insurer are also located here.
Marina De Wiel is also part of the Nautical Center Heusden and is constantly expanding the concept of Full-Service Yachtmanagement so that you, as a water sports enthusiast, can make use of a comprehensive range of services.
You only have to come to Heusden to enjoy, we wil arrange the rest for you…..
Under the motto 'Everyone has his own profession, but we do it together!' a unique collaboration has arisen here between individual companies that can jointly carry out almost any conceivable work on your ship. They all have one thing in common: The love for water sports and boats and the pride in their field!
In all of this, Nautical Services Heusden provides the right infrastructure in the form of good paved areas, insulated boat shed(s) and the offices. With the very modern cranes, boat trailers, scaffolding, trestle and other equipment, work can be done carefully and efficiently.
Your precious possession is in professional and reliable hands!
Your boat into the winter carefree!
We have 15,000 square meters of indoor and outdoor storage for winter storage of your yacht at locations in Heusden and Heesbeen.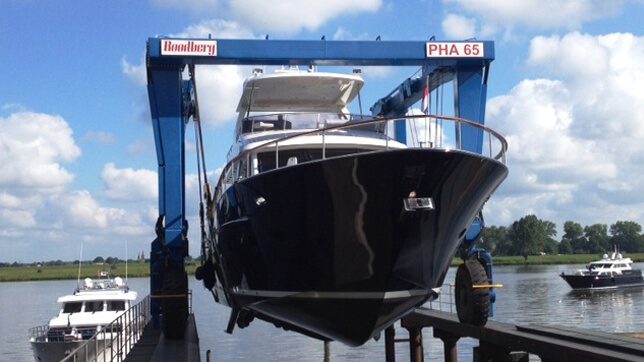 Your yacht will look like new after a fresh paint job. Our yacht refit services range from updating the interior to the engine room. It can give your yacht a whole new identity and add to the value of your yacht.
Do you want to buy or sell a boat?
Then come and talk to Yachtbroker Heusden Yachts without obligation.
The coffee is ready!
Schrijf je in voor onze nieuwsbrief